Services
Speciality Clinics
One of our doctors has done extensive training to assist patients in rejuvenation. The doctor also performs Botox injections to reduce excessive sweating.
Wellness Therapies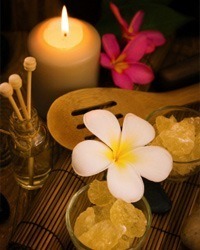 At Rejuve Wellness Centre you receive nurturing, holistic care from a team of committed professionals. Therapies offered at Rejuve are all personalised for you and formulated to 'rejuvenate' you, and achieve wellness in both mind and body.
Unique features of REJUVE
Environment - relaxing, serene and private - a personal paradise created in accordance with Feng Shui principles.
Variety - Wide range of services to suit all needs.
Privacy - All rooms are well screened and sound proofed from the main waiting area.
Comfort - ergonomically designed, high quality imported furniture to ensure the highest degree of comfort for our clients.
Accredited, highly specialised, well trained, understanding and friendly staff.
Therapies offered at REJUVE